In France, Aveltys has chosen a new business model to tackle the market of energy performance and the valorisation of office buildings. This model is largely based on its ability to granularly analyze the data collected - whether it is energy data or other types of data. Opinum provides them a valuable solution.
Aveltys was created in 2012 on the joint initiative of Bouygues Immobilier and Schneider Electric. These two major players, through this joint venture, were able to bring their respective interests together. 
Learn More About Opinum Data Hub
Aveltys offers solutions and services aimed at guaranteeing performance and striving to optimize the energy efficiency of tertiary buildings, by playing an active role throughout their lifecycle - from their design or renovation and throughout their operation.
The company's first target is office buildings. Other tertiary real estate profiles could eventually be added, including shopping centers and hospitals. Its clients are major real estate developers and project owners, investor-landlords and companies leasing these buildings.
The originality of Aveltys' approach and services lies in the offer of a guarantee of rental charges (services and maintenance), with a commitment of results where, traditionally, service providers operate according to the principle of commitment of means. The company commits to a fixed charge, determined beforehand and possibly adapted according to changes in the use of the building, valid over a long period of time (up to 9 years depending on the type of lease).
If the actual costs prove to be higher than the agreed upon fixed price, Aveltys pays the difference. However, if the services the company provide and the energy performance management solutions deployed result in savings compared to the established budget, both parties - the client and Aveltys - share the bonus.
There is therefore a strong motivation, on the part of the service provider, to constantly strive for an improvement in the "behaviour" of the building.
In order to be able to offer this kind of service and guarantee, Aveltys relies on two polyvalences. On one hand, the fact that it plays an active role throughout the chain from the design and preparation of buildings (new or renovated) to its long-term management, including the analysis and optimization of performance parameters. On the other hand, the combination of various areas of expertise - in energy management, design, simulation of building behavior, technical and operational operation of tertiary buildings.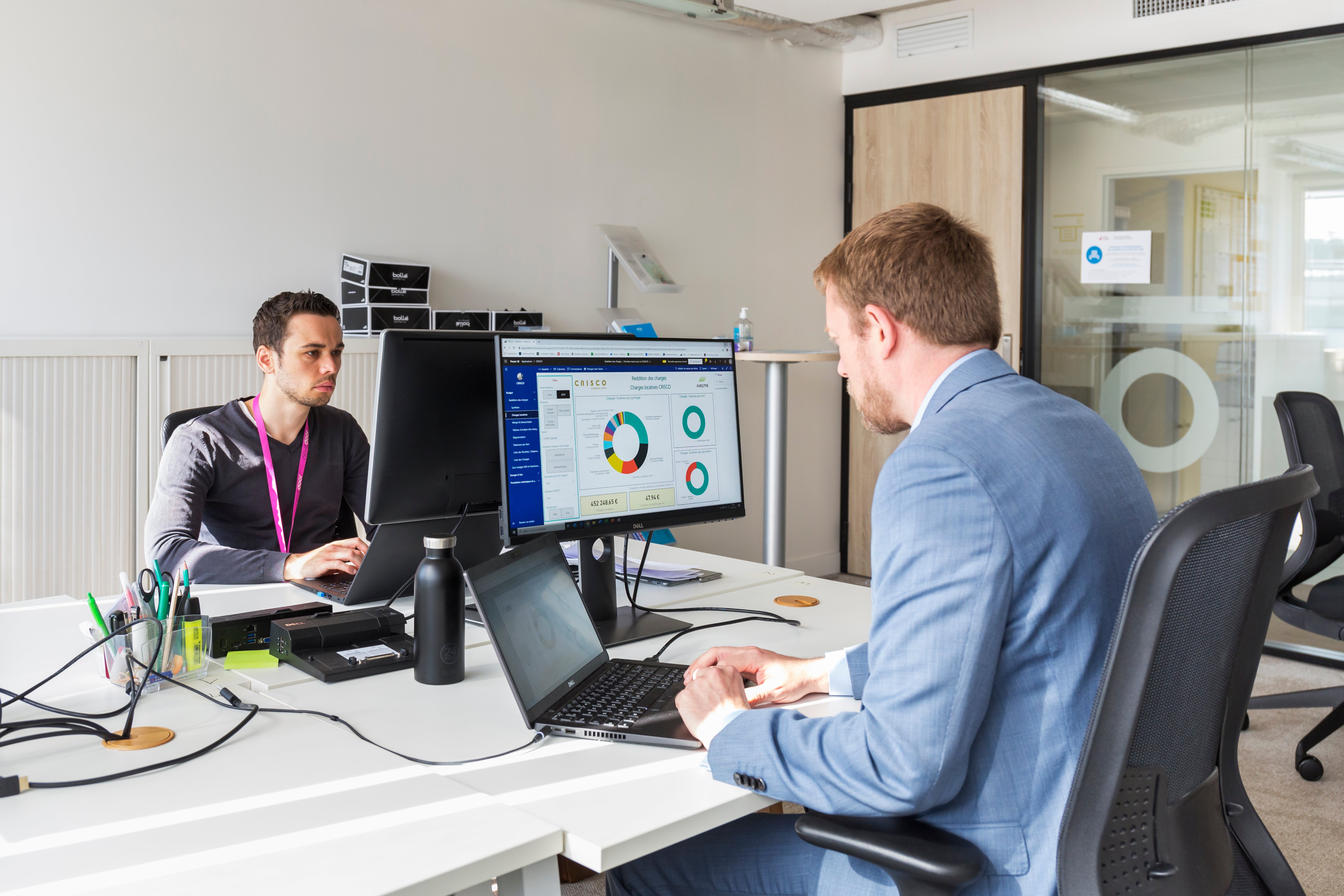 DATA-DRIVEN CONTROL

The crucial aspects are obviously the analysis of the profile and behavior of the buildings, their type of use and how to achieve energy and environmental optimisation. To do this, the company needed to turn to a partner with the expertise and tools to exploit the data collected, whether by probes and sensors or from various sources, both internal and external.

That is where Opinum came in, in 2018.

"It all starts with modeling a building based on technical data, energy data, meteorological data and the type of use, which we use to simulate the building's behavior", explains Guillaume Parisot, President of Aveltys. The anticipation of this behavior is based both on real data and on the history and feedback acquired from the operation of other similar buildings.
"At first, we worked with Excel to calculate and refine our models, but this tool had its limitations. One of the first advantages of Opinum Data Hub was that it was able to absorb the sheer volume of data produced." Granularity is indeed important, and each piece of information is linked to a precise point in a building, to its use, to the "profile" of the tenant... The ultimate goal, in the case of Aveltys, is to be able to objectively distribute the costs between the different occupants, for each space, and to document as finely as possible the constant comparison between the agreed budget and the actual situation.
"The real added value of Opinum is the operational reliability and processing power that the solution guarantees in terms of data retrieval, storage and analysis" - Guillaume Parisot
For Guillaume Parisot, one of the essential qualities of the Opinum solution is its "white box" character. "The tool is very open and allows you to see and understand precisely the mechanisms for tracking and tracing data, import and export, and analysis. It gives us a lot of flexibility. In addition, the solution integrates many functional components, which can be directly exploited and do not require redevelopment. This saves us a lot of time."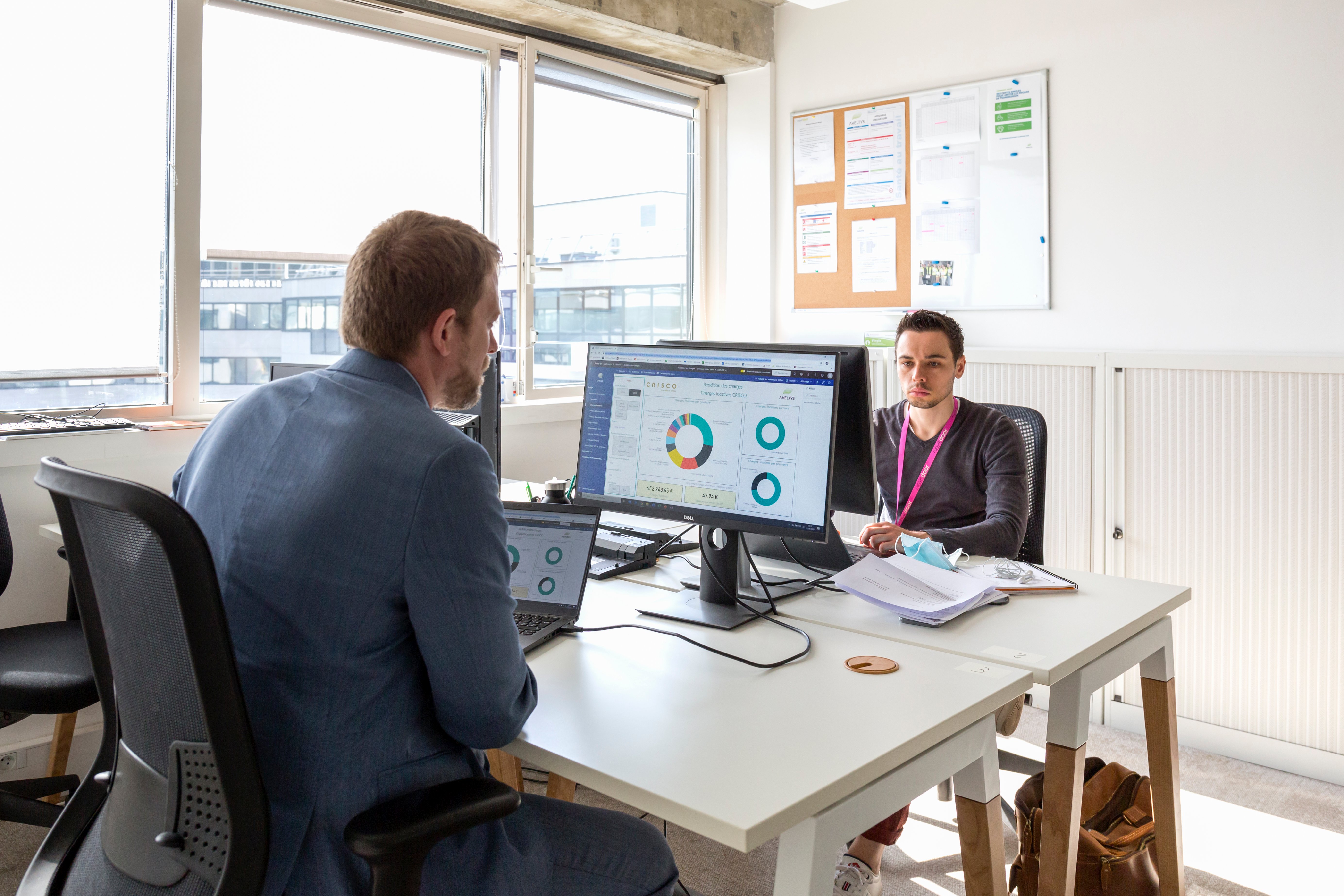 CO-CREATE AS YOU GO
As Aveltys is a pioneer in the field of guaranteed rental charges with a commitment to results, "it was important for us to be able to rely on an efficient, flexible toolbox that we could develop as we created a type of service that did not exist before. Of course, there are energy optimisation tools on the market, but there is nothing on the market that is created specifically to account management building according to a commitment to results model. A ready-made solution would not have suited us."
And this is precisely where another element comes into play that Guillaume Parisot says he particularly appreciates: the type of relationship that has been forged between the two companies. "The Opinum team really listens to us. They show a will for excellence and progress. This is important for us since the model was still to be invented. We operate together as partners, we communicate and benefit from mutual enrichment. We share our respective roadmaps, we discuss their evolution."

Most of the solution deployed corresponds to the standard Opinum platform but a part is however specific to Aveltys. "Some functions are our own and are therefore added to it, without the aim of functional insertion into the Opinum product. There is also a part of our know-how that we want to keep for ourselves. But this is all the flexibility that Opinum Data Hub offers, which is very interesting for us."
"We understood each other very quickly and a high level of trust was soon established. The project was quickly realized while we were in a process where we were learning as we were moving forward." - Guillaume Parisot
ENERGY AS A FIRST STEP

The data collected, which are used to control, analyse and monitor the behavior of the buildings, are mainly of an energy (electricity, heating, water) and technical nature, but the panel should be expanded in the future to include a range of other types of data.
"Any type of data can be part of the simulation, piloting and monitoring exercise. Both comfort data (temperature, noise, degree of sunshine), technical data concerning, for example, the interventions of technicians and maintenance teams, and operating data concerning, for example, services of all kinds (small catering, space rental, events, etc.) provided to occupants.
Regardless of the data source (IoT sensors for technical management, CMMS management system, BIM-building information modeling systems), the open nature of the Opinum solution allows this kind of integration".
Presently, Aveltys deploys its services in about ten large office buildings in the Paris region, representing a cumulative surface area of 150,000 m2. Over the next few years, Aveltys aims to increase this number tenfold, including an expansion in large provincial cities. This will also offer Opinum good prospects. At the beginning of 2020, its solution was deployed in a first building, which served as a test building. The deployment on the whole park managed by Aveltys is planned in the course of the next six months.


To learn more about Opinum Data Hub and all the possibilities it offers, check out our website page. If you're interested in testing out our platform, click here for a free trial.
Read also:
How belgian energy management technology is serving innovation in Vietnam
De Watergroep prepares the deployment of smart meters with Opinum