For the last two years, A + Concept, the Liège office who are experts in energy research, have added real-time energy monitoring of buildings to their service catalogue using the Opinum Data Hub platform. This is an essential business line to make energy optimisation a truly effective reality.
Audits, drafting specifications, advice on technical equipment, project management, energy certification and optimisation and follow-up of the implementation phase are all part and parcel of the everyday business of the A++ Concept design and engineering office located in Alleur.
Two years ago, A+ Concept turned to Opinum and its Opinum Data Hub platform to launch themselves in energy monitoring, a complementary activity to their audit and technical management work. The company wants to make this new activity one of its major levers of action.
A turning point for the profession
"A real-time energy monitoring service requires an efficient platform. Up until that point in time, this was still very expensive," recalls Laurent Neuville, director of A+ Concept. "We had to use Excel tables, without any automatic repatriation of data. Meter reading was done manually, once a quarter. The data sorting was also manual. As were the extrapolations. Today, thanks to Opinum Data Hub, collection and sorting are automatic."
The benefits in terms of time, accuracy and continuity are obvious. Energy accounting, which is all about reading, counting, analysing and interpreting consumption, now takes place in real time and over the long term.
Laurent Neuville: "Opinum supplies digital intelligence and IT. In collaboration with our clients, we personally are responsible for designing the graphic representations and the visuals they need to understand their energy behaviour."
One of the things that Neuville likes most about Opinum is their versatility, flexibility and the way they listen to needs. "The company isn't forcing a ready-made product on us. They listen to us so they can translate the needs of our own customers to their platform. Similarly, when a meter data format is a problem, Opinum makes the necessary resources available to provide a solution."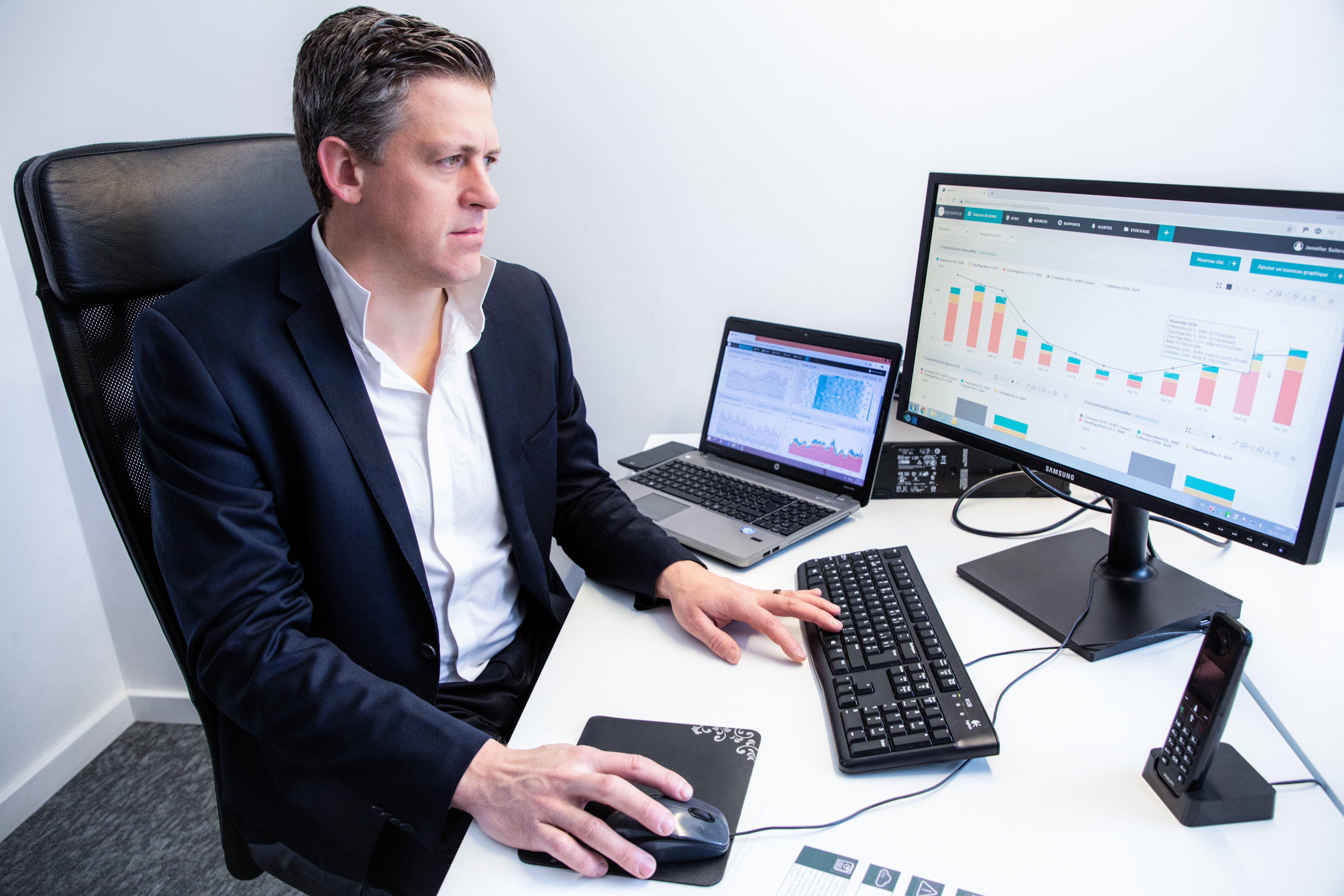 Jennifer Sutera, project engineer at A++ Concept, cites the constant progress of the platform on top of that, explaining: "Data integration is constantly improving. Another advantage is that it's easy to import Excel files but the best thing is that you can integrate counters in just a few clicks."
Above and beyond data, figures, curves and graphics, one of the most important things when it comes to energy is always the accurate and contextualised interpretation of it. "That's why, based on the information delivered by Opinum Data Hub, we offer our customers quarterly reports with comments on the progress and energy savings achieved through real-time monitoring. We are also adding a consumer projection service to it."
Evidence by example
The first customers to benefit from A++ Concept's use of the Opinum Data Hub solution are in the public sector. But the company hopes to spread the word to the private and industrial sectors. Based on a concrete example.
In order to more strongly convince the market about the benefits of energy accountancy and constant monitoring, A++ Concept will be able to point to the results obtained by CHR Huy (Huy regional health centre), who asked them to do an energy audit of the nursing homes they manage.
It became clear that the amount of energy these homes were using was a problem. There seemed to be a real case for concern at Prés Brion, which paradoxically was a relatively new nursing home, built in 2005, and based on the precepts of passive construction...
Laurent Neuville: "As of this year, we will be offering energy monitoring services based on the Opinum Data Hub platform to both public and private customers. Opinum Data Hub has become the monitoring tool that helps hold customer's hands in the long run and a vital part of real energy optimisation."
"The CHR has therefore asked us to conduct an audit and implement energy saving measures that could prove profitable in less than five years," says Laurent Neuville.
"The most immediate and "productive" measure is undoubtedly energy accounting. It gives a clear idea of consumption curves, losses and their origin. This makes it possible to achieve exactly the right amount of equipment and to make the relevant adjustments without having to invest on a large scale."
To analyse the situation in Prés Brion, A+ Concept installed three meters to measure heating and hot water consumption. The data was collected and centralised by being sent to a hub and then relayed via the GSM network to the Opinum Data Hub platform.
Continuous monitoring
Monitoring is configured based on parameters set by A+ Concept and is responsible for sorting, processing and analysing the data in order to translate it into "eloquent and pragmatic" dashboards and graphics that the A+ Concept team and the end customer can view online.
The Opinum solution is also responsible for generating alerts if there is a peak or anomaly. "A blocked valve can be flagged automatically and trigger an immediate visit from the heating engineer," explains Laurent Neuville.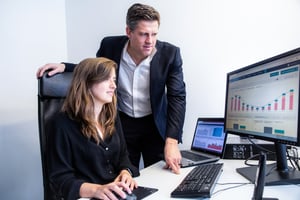 Real-time, continuous monitoring has the major advantage of authorising action as soon as a problem arises or can even predict and plan for it. This is a major step forward compared to the old methods where problems were only detected on reading of a monthly or even annual bill.
The audit that was conducted for the Prés Brion nursing home has clearly paid off. After documenting the reasons for the overconsumption of energy, the necessary adjustments and changes could be made and from the outset generated clear quarterly savings. So much so that CHR Huy has decided to extend energy accounting to the other nursing homes they manage. Or, more specifically, for those that are going to be kept. The audit actually showed that it was not possible or too costly to optimise the energy consumption at certain older sites. Four sites are therefore going to be replaced by a brand new site which is yet to be built and that CHR Huy has asked A+ Concept to monitor. Further proof that small measures can lead to great results. And contribute to strategic decisions.
Laurent Neuville: "Human communication will always be essential. Nothing beats clear visualisation, or transposing consumption to tonnes of CO2 saved or equivalent kilometres not travelled, to motivate people to pay more attention."